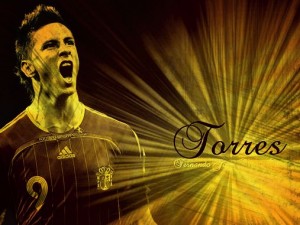 Once upon time a draw with Italy would have been considered a good result for Spain. In light of past results between the two nations, it still should be – Spain have never beaten Italy in normal time in a world cup or European championship match. But, they care little for history, their extraordinary success of late after decades of underachievement clearly suggests this. The country's expectations have changed accordingly, too; they are now much higher.
Trudging off the pitch following the Italy match, the Spanish camp were left disappointed. Back in their homeland, the feeling was similar as the media, particularly from within Madrid, launched an attack on Spain coach Vicente Del Bosque and his tactics; mostly aimed at his decision to play without a recognised striker as he opted for 'false' no9, instead.
While the Italy match may have been deemed a failure, Spain's emphatic 4-0 thrashing of the hapless Republic of Ireland was the complete opposite. It was a resounding success and a record-breaking one at that. Spain executed their meticulously exquisite passing game to perfection. While passing Ireland to death, they set a new record for most passes in a match at the Euros; 859. In addition, Xavi Hernandez, the metronome midfielder who controls the sway of the game from deep, made 136 of this total. Astonishing stuff, to be frank. Not so surprisingly it was also a new record as he bettered Ronald Koeman's tally of 117 for Holland against Denmark in 1992. Interesting to note, Koeman also played for Barcelona at the time.
Spain were always expected to dominate possession and they will probably do so in every match they play at Euro 2012. But, nevertheless, their win over Giovanni Trappattoni's Green Army was still a remarkable feat, perhaps surpassing even their own expectations. La Furia Roja, a nickname that may need revising soon, recorded a total of twenty shots on target. They netted four goals, but, it could have been more.
From the opening minute to the last, Spain were imperious. By the end, the match resembled more a training match as Del Bosque substituted like for like in order to keep his key players fresh. When he introduced players from the bench it became abundantly clear again how talented a bunch they are. Cesc Fabregas, Santi Cazorla and Javi Martinez were the three awarded playing time, but, there was still a wealth of talent who remained seated like Fernando Llorente, Juan Mata and Pedro.
One Fernando Torres also knows what it is like so sit on the bench. He did so in Spain's opening match. For his club side Chelsea, the bench has become quite a regular place for him since joining in January 2011.
The former Liverpool striker's struggles for form and consistency have been well-documented since his move from Merseyside to London. His place at Euro 2012 was in doubt at one stage as a result, even being dropped from the Spanish squad altogether when in March Del Bosque chose Roberto Soldado ahead of him.
Against Italy last Sunday, Torres took again to watching from the side-lines. Starting from the bench he was given just over 15 minutes against the Azzurri. He came close on two occasions to score, but, not to anyone's surprise, he fluffed them both. Nevetheless, he did enough to convince his manager that he should be given a starting berth in the next game.
Leading the line from the start, it took Torres just three minutes and 49 seconds to thank Del Bosque in the best possible way he could have – by scoring a goal. It was his first competitive strike for his country in two years. A long and painful drought had come to an end.
Del Bosque was widely criticised for playing no 'real' no9 against Italy. The evidence from Spain's encounter with Ireland suggests that such criticism was not unfounded. On the contrary, the critics may have had a point this time as Spain looked a much more threatening outfit with Torres roaming around the Irish back four and, sometimes, sneaking in behind them like he did on his way to scoring his second and Spain's third on the night.
Despite the vast experience of Trappattoni, the Rep. of Ireland were unable to stop Torres, or any of his team-mates for that matter. Spain were simply superior in every facet in the game, a class above and Torres was at his lethal best.
They may have struggled at times against an inspired Italy last Sunday, but, after their latest performance Spain have announced their arrival at Euro 2012. They are back. And, if this was not enough to worry the other contenders, it seems that Torres may be back too, finally.