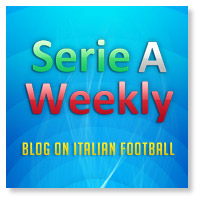 This week Adam and Kevin are joined by Paolo Bandini from the Guardian sports desk to discuss January transfers in Italian Serie A.
Addition topics include a focus segment on Udinese and Fiorentina as well as southern club Napoli.
Recorded at the close of transfers Monday, January 31th, this podcast is a really good listen so grab a cup of java and pull up a chair for the next hour as hosts and guest go back and forth on what next for Juventus, AC Milan, Inter and the rest of Serie A.
LEAVE your comments!
Powered by SimplyFutbol.com
Standard Podcasts: itunes | RSS feed |Download | Embeddable Player
Extras - Where does the term soccer come from?