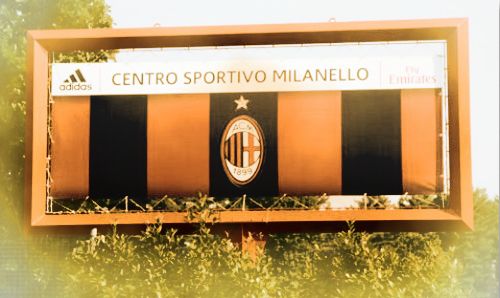 There isn't much that can be said about Marco Van Basten that hasn't already been said. The man is a legend. If you were a kid in the early 1990′swatching Serie A, Van Basten is one of the first names that you would have beentaught. It is synonymous with greatness. A three time Ballon D'Or winner, Van Basten was part of Milan's golden age.
Marco Van Basten was brought to Milan from Ajax in 1987 and formed a partnership with fellow Dutchmen Frank Rijkaard and Ruud Gullit. In his inaugural season, Milan won their first Scudetto in 8 years, although it was more on the accomplishments of his teammates as he was injured most of the season. The following season, fully healthy, Milan failed to win the Scudetto but were triumphant in lifting the European Cup, the predecessor to the Champions League. Van Basten played a spectacular final as he scored two goals to help secure a 4-0 victory over Steaua Bucharesti. Van Basten lifted his first Ballon D'Or, beating out fellow countrymen and Milan teammates Gullit and Rijkaard. The following year Van Basten helped Milan repeat their feat as he lifted his second straight Ballon D'Or as well as European cup. Van Basten would add a third Ballon D'Or in 1992 before injury would take its toll on him.
His last game for Milan was the European Cup final against Marseille. Even though he missed out the next season and Milan won another Scudetto and European Cup. Van Basten boasts one of the most successful careers in the history of Serie A. In the six years that he featured in the squad (not including the injured year), he lifted 3 Scudetti and 2 European cups. He also became only the third person (Messi is the fourth) to win the Ballon D'Or three times.  He is the last Dutch player to win the trophy. He is also the only person from Milan to win the trophy more than once. He is clearly one of, if not the greatest Milan player of all time. Had it not been for a series of injuries that cut his playing career short, there is no doubt he could have created even a greater legacy for himself. At the age of 31, he still had a couple years of quality left in him and a number of players have won the Ballon D'Or at an older age than when Van Basten retired (Nedved, Cannavaro). The footballing world was robbed when Van Basten's injury forced him to hang up the boots.
Like most greats, Van Basten has moved on to the coaching side of football. And although success has been limited on that level, he will always be remembered for his skill on the playing field. Although Milan have had there great years before and after Van Basten, he is part of arguably the greatest Milan team ever. He not only scored goals on the regular, his goals were often memorable. It didn't take long for Van Basten to leave his mark in Italy. In the few years he was with Milan, he made a legacy for himself.