As the January transfer window kicks into high gear, the name many football fans are most eager to see on the move is Carlos Tevez.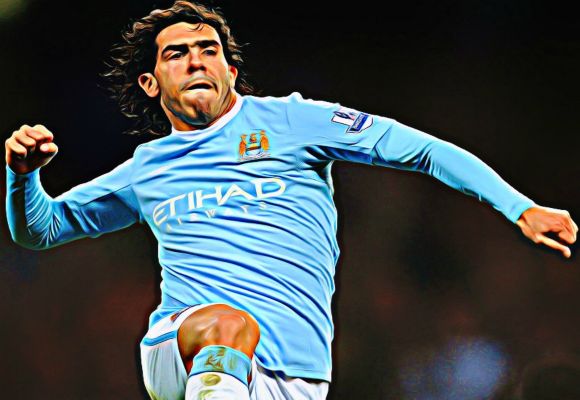 The now infamous saga between the Manchester City striker and Roberto Mancini seems destined to end in days if not hours, with Italian Serie A to be the Argentine's destination.
More specifically, Tevez is said to be on his way to Milan. But whether he dons a red or blue kit remains to be seen, as the bitter rivals have both been linked with the former Corinthians man.
Fuelled by a meeting between Tevez's agent Kia Joorabchian and Milan vice-president Adriano Galliani, various reports indicate the Rossoneri and Manchester City are now in agreement.
"We had a dialogue with Inter over many months, but since August we haven't had any contact," Joorabchian was recently quoted as saying. "Now we are talking only with Milan and Manchester City are fully aware of this."
Yet Inter's name continues to be thrown into the discussion with morning headlines from Corriere dello Sport of,  Moratti: Tevez, yes!
But how influential could Tevez possibly be with the Nerazurri, and how much return would Massimo Moratti get for an investment said to be in the region of €25 million?
If (and that is a big "if") his head is screwed on correctly, history shows that Tevez would be a massive addition to Claudio Ranieri's attack. Since signing with City in the summer of 2009, the Argentine has scored 53 goals in 91 appearances.
Giampaolo Pazzini and Diego Milito are doing their best impressions of Dr. Jekyll and Mr. Hyde this season. Diego Forlan's career at the San Siro has gotten off to a slow start, while Mauro Zarate has been nothing short of a bust.
With that group notching only eight of the team's 22 league goals this season, Tevez would instantly find his way to the top of the pecking order but the striker is an enigma, to say the least.
When he steps onto the field, his work rate and proficiency in front of goal is remarkable. Such qualities endear him to fans the way many other players can only dream of.
Make no mistake, Carlos Tevez is a world-class footballer. But his impact off the pitch is not nearly as positive, to the point where Sky Sports pundit Graeme Souness labeled him as a "bad apple" and even "a disgrace to football."
He has been branded as a mercenary by the red half of Manchester and was the target of signs asking for his departure by the blue half. Indeed, he could very well bring more trouble to a team who's already had its fair share of turmoil this season.
Throw in the fact that Tevez is ineligible to play in the Champions League and a potential deal looks even more ill advised.
So it may be in Inter's best interest to let hated rivals Milan come away with the coveted attacker. After all, how long could it possibly take before Tevez and star man Zlatan Ibrahimovic can't stand one another?