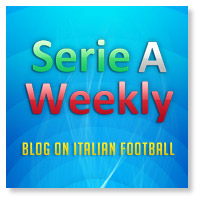 Back for another podcast of madness with the Milan derby done and dusted.
Podcast topics include, Milan, Inter, Palermo and,… the flying donkeys.  The boys spend the first five on the Milan derby but quickly progress to mid-week Coppa Italia and finally close it out with talk on match day 19. All this and predicted wins for Chievo and Cesena.
Sit back in your lounge chair while you spend the next 35 minutes listening to podcast 27.0, from Serie A Weekly.