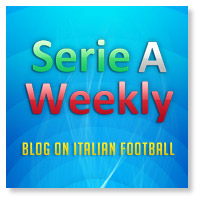 Episode 17 welcomes guest Bobby McMahon to the show. More Champions League banter, development of the game in North America and a week of relegation battles.
Give the show a listen and leave your comments below also make sure to follow us at SerieAWeekly on twitter
Additional topics include,
UEFA Champions League final
Chelsea failure, the trees of Anelka, Drogba and Torres, partnerships examined
development of soccer in Canada
media dinosaurs
Ancelotti plane ticket destination
People of interest include Jose Mourinho, Sir Alex Ferguson, and Carlo Ancelotti!
Listeners can follow Bobby McMahon on twitter @BobbySoccerRep