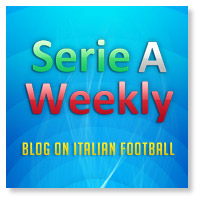 Very happy to welcome Mr. Kieron O'Connor the man behind The Swiss Ramble blog. Kieron joins us to discuss the bottom-line in Italian Serie A football finance.
We start the show off by discussing his latest ramble on Fiorentina - "The Most Profitable Club in Serie A"
Give us a listen and leave comments for Adam and Kevin, and make sure to follow TheSwissRamble on twitter
Topics include,
Fiorentina at the Top!
UEFA fair play
the return of JUVE, sweet justice
Equality of the TV pie
the story of Inter-lite
People of interest include, Diego Della Valle, Massimo Moratti, Thomas DiBenedetto, Cecchi Gori family, Ibra
and Kaka!
Update: below is a new version of the podcast with normalized audio output, enjoy listeners.