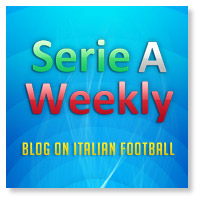 Empty Glasses, Flat Caps And James Horncastle
Being off the internet airways for 14 days, Adam and Kevin return in episode 9.1 joined by James Horncastle, one of Calcio's most well respected journalists and contributor to Jonathan Wilson's fantastic new project "The Blizzard" .
From Bologna's Marco Di Vaio to Milan's Thiago Silva the boys get James' take on his favourite topics as well as current events such as Palermo's managerial change and the issues at Juventus. Of course there was no way we could let James go without discussing l'Aeroplanino Vincenzo Montella landing on the Roma bench and the reasons for that change. The conversation ran and ran making this a bumper episode but one we hope you thoroughly enjoy.
While listening to the show please take time to look over the wonderful work James does at footballitaliano.net on his blog page and also pay a visit to TheBlizzard.co.uk Both are must reads for football fans everywhere.
You can also find Mr. Horncastle on twitter @JamesHorncastle
Hope you enjoy the show as it was definitely a labour of love to record and edit.