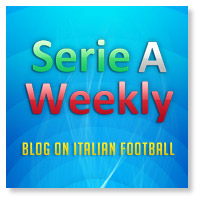 This week's episode Adam and Kevin introduce writer Qasa Alom to the SerieAWeekly listening audience.  Qasa (pronounced Casa) helps the boys cover match day 24 of Italian Serie A
Recorded on  Monday, February 7th, this podcast is a really good listen so grab a cup of java and pull up a chair for the next hour as hosts and guest go back and forth on what next for Juventus, AC Milan, Inter and the rest of Serie A.
LEAVE your comments!
Standard Podcasts: itunes | RSS feed |Download | Embeddable Player