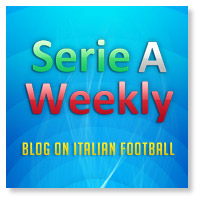 This week Adam and Kevin are joined by Serie A Weekly writer Julian De Martinis co-host of La Magicast. The panel talk on Ranieri leaving Roma in the final segment and the arrival of Montella plus the need to secure Frenchmen Mexes and Menez before someone else does.
Addition topics include a focus segment on Inter and Napoli as well as Sampdoria's inability to get results after the transfer of Cassano and of course the desperate situation of bottomfeeders Bari.
LEAVE your comments!
Standard Podcasts: itunes | RSS feed |Download | Embeddable Player