I would like to thank Adam Digby for helping me out with this. Here are the top 10 Serie A goals of the season so far.
10 Mirko Vucinic vs Inter
A dramatic last minute diving header from a wonderful cross by Daniele De Rossi

9 Zlatan Ibrahimovic vs Brescia.
Andrea Pirlo through ball to Zlatan who shook off the Brescia defence and unleashed an unstoppable shot past the keeper.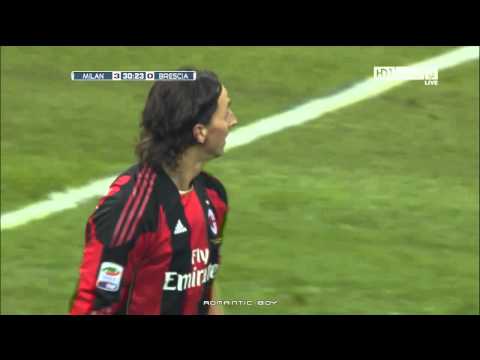 8 Claudio Marchisio vs Udinese
Milos Krasic lovely cross found Claudio Marchisio in the area who unleashed a lovely left footed volley.

7. Kevin Prince Boateng vs Bologna
A lovely Andrea Pirlo ball to Zlatan down the left hand side and Zlatan put in a lovely cross for Boateng who netted in from close range.

6. Pablo Armero vs Fiorentina
A 40 yard screamer after Fiorentina cleared a Di Natale corner.

5. Ciro Capuano vs Milan
Andrea Pirlo sliced clearance for Capuano who hit a 1st time volley from around 30 yards out past the Milan keeper.

4. Ezequiel Lavezzi vs Milan
A ball over the top found Lavezzi who bulldozed his way through the Milan defence and fell to the floor scooped the ball up and lobbed over the keeper.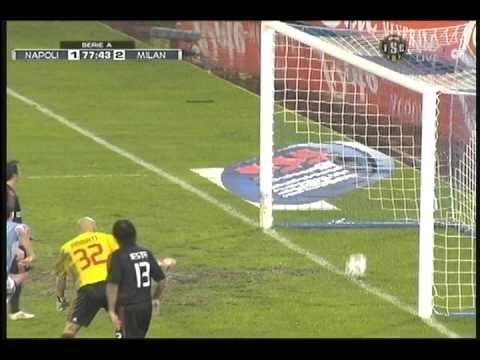 3. Edinson Cavani vs Lecce
A wonderful solo goal by Cavani who waltzed past 3 lecce players and rocketed a 25 yarder into the top corner.

2. Fabio Quagliarella vs Chievo.
The guy just doesn't do tap ins. A poor corner on which found Quagliarella and scored with a wonderful close range Bicycle kick.

1. Andrea Pirlo vs Parma
A nice interchange from Seedorf and Pirlo and Pirlo unleashed a lovely 40 yarder on which it floated into the top corner.