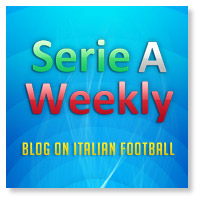 In episode 4.1 Adam and K travel south to Sicily and welcome Lorenzo Vicini (think I got that right this time) to the podcast. The boyz discuss all things Palermo as well as the full fixture list from Match day 21 of Italian Serie A.
Lorenzo writes for the Palermo-offside and is dedicated supporter of the Azzurri as well.
Give us a listen and LEAVE your comments!