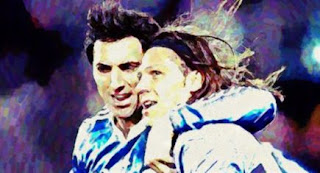 Argentina don't need squeeky bum time, because they come out the group phase squeeky clean, winning all three of their group matches.
The Albiceleste maintained a perfect recorded in FIFA World Cup 2010 with a 2-0 win over Greece in Polokwane, South Africa late yesterday.
Goals from Martín Demichelis and substitute Martín Palermo provided the Argentine manager, famed Diego Maradona, with 9 out of 9 points and first place in Group B.
The South Americans now prepare for their weekend match against Mexico in the Round of 16 of the World Cup this Sunday.